Chair Therapeutics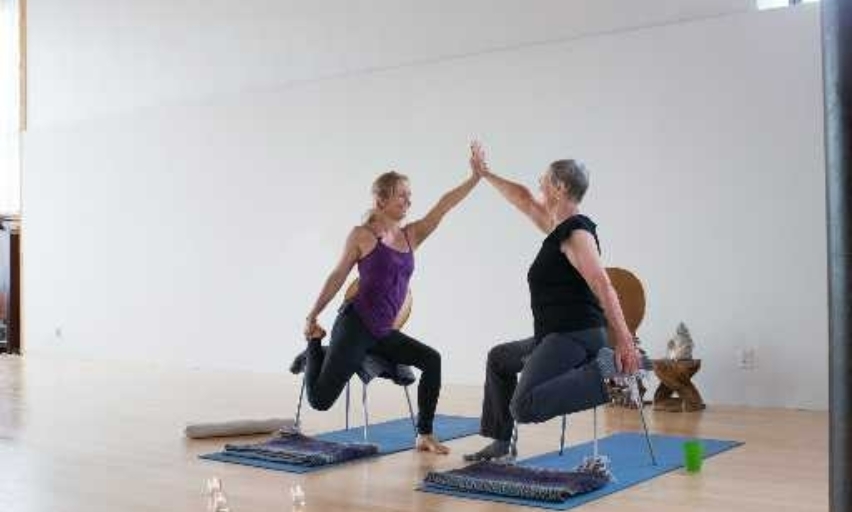 Chair Therapeutics
Learn how to adapt yoga to people in special populations. This chair-based asana class focuses on gaining capacity for well-developed skill to be able to execute and communicate a therapeutic group class for special populations. We will address dynamics of the group class/relationships, and methods to adapt to different styles of learning and coping.
Upon successful completion of this module, students will be able to:
Understand:
· How to demonstrate your ability to set up a group class environment and how to adapt to special populations.
· Communication skills, presence and non-directive dialogue.
· The subtle dynamics inherent to the professional and the therapeutic relationship.
· How to give feedback to others conducting adaptive group classes.
· How to transmit the benefits and values of the practice (and body awareness) to the group, making it a valuable experience for all.
Explain:
· How to adapt, adjust and evolve the group class environment.
· How to conduct and design an adaptive class.
Describe:
· Therapeutic relationships in a group setting.
Define:
· Providing yoga therapy in groups vs. individual sessions.
Required reading: Exercises for joints and glands by Swami Rama.
Materials to bring: chair, bolster, blanket, 2 blocks.
Course Completion Requirements: Attending and participating in the course module (or completing makeup assignments given by the teacher). Plan and demonstrate an adaptive chair class from beginning to end (done in class). Observe 3 additional adaptive classes filling out adaptive observation sheets.
*Page numbers given in lecture might not match up with the numbers in your source material if you are taking this course asynchronous